DRT Cases particularly those who have just received notices u/s 13(2) or 13(4) will be greatly benefited if they ring to us at Mob - 9691103689 (from 11AM to 6 PM on weekdays:- You get instantaneous advice on the said mobile no.
Best Approach in DRTs for Borrowers & Guarantors :- (1) If you are our client, our consultation is available to you at any time on 24/7 basis. (2) We encourage you to acquire basic knowledge so that you may interact with us as well as your advocate properly. (3) We insist that you must always be present in the Court along with your advocate. You get instantaneous advice on our mobile no. 9691103689 .
Safeguards under Sec 14 of Sarfaesi Act - Pl contact us on phone as soon as you received notice under Sec 13(2) of Sarfaesi Act, we shall advice you for necessary precautions and safeguards.
Senior Citizens - Longevity दीर्घायु & Health Problems - I am 78 years young as on 01.01.2021 and my hobby is to maintain good health, rather becoming younger day by day. Recently I have published few important videos [ (1) दीर्घायु क्यों व कैसे (2) दीर्घायु उपयोगी चर्चा (3) दीर्घायु व घुटनों की समस्या (4) दीर्घायु व वृध्दावस्था के लिए अमृत है कीटो डाइट] on Facebook and YouTube on the important topic of Longevity ie दीर्घायु To reach to my the said videos, you may search ' Ram Kishan Longevity' or रामकिशन दीर्घायु in Google or YouTube. My profile link on facebook is https://www.facebook.com/ram.kishan.777
List of All Pages with Links of this Web Site may be seen vide clicking:- DRT Solutions - Site Map for Borrowers & Guarantors
DRT Judgments Favourable to Borrowers and Guarantors – Now Full text of such Judgments is being provided on this Web Site with Important Portions marked in Red
For reference of such judgments please click DRT Judgments Favourable / Useful to Borrowers
DVDs of the 2nd All India DRT Conference held on 8th and 9th Jan '11 are available – these DVDs contain goldmine of useful information to borrowers, guarantors and their advocates
We are pleased to inform that 5 DVDs and 1 CD of the said Conference are available at a token price of Rs. 1000=00. This amount is peanut compared to that spent by the participants who came from far off places like Cochin, Kolkata, Chandigarh, Chennai etc at their own expenses, stayed at Indore and paid the participation fee of Rs. 4500=00 per head.
These 5 DVDs are complete video record of the whole conference and are gold mine of the current information on:-
(a) Securitisation Act, important questions and answers, practical aspects of stay and trial in DRTs,
(b) Important court judgments and their applications,
(c) Court procedures and critical applications,
(d) Bank documents and their inspection,
(e) Legal maxims and their applications,
(f) Important provisions of Constitution and PILs,
(g) Present state of Indian Judiciary, problems and solutions,
(h) Application of modern management and technology etc.
We have provided in one CD complete audio record of the whole conference so that one can listen the same on i-pod. As a whole these DVDs and the CD provide the most latest and useful knowledge to the borrowers and guarantors as well as their advocates. The procedure for getting these DVDs is as under:-
(1)
You may deposit Rs. 1000=00
in our bank account details of which may be obtained by sending SMS to us.
(2)
Pl inform the particulars of the above deposit to us by e-mail and by SMS to our mobile no 09691103689
(3)
Pl inform your postal address
and telephone number
by e-mail
(4)
The DVDs will be dispatched within a fortnight
Our Weekly Mails are DRT Guide and gold mine of practical information for the borrowers and guarantors :- The visitors of this web site particularly Borrowers and Guarantors will be immensely benefited by our weekly mails, all previous issues from 1st one till the last one may be viewed by clicking Drt Solutions Weekly Mail for Borrowers & Guarantors Separate web pages have been created to contain these mails in batches of 10 so that pages open up fast. These mails are DRT Guide and gold mine of information on current topics giving lot of practical suggestions and comments. Any new comer to this site must go through all the weekly mails right from the issue no 1 to the latest. If possible please spread the reference of this web site and the weekly mail among the persons, borrowers and guarantors who are the bank victims. If anyone desires to get these mails regularly, he may write to us for inclusion of his e-mail ID in the regular mailing list. The weekly mail is issued on every Friday morning 6 AM. The particular issue of the weekly mail is first published on the web site and then mails are sent. These weekly mails have become quite popular among the borrowers and guarantors in the country as we are getting huge no of mails appreciating the same. We welcome suggestions for improvements as well as the topics on which more information is required.
Important Announcement - Video Arguments presented in Indian Court for the First Time :- We are pleased to announce that on 10th October 2007, proposed 'Computer Presentation' was held for the first time in the country by Mr. Ram Kishan before Hon'ble District Judge, Indore and the 'Video Arguments' were submitted and shown to the said Judge on 15.10.07. Thus a history has been made in the Judicial Management in our country. We have prepared two DVDs, one showing the method and system for such presentation, its advantages with a practical application. Another DVD showing the actual presentation before the District Judge, Indore on 10th October 2007. we have prepared an article titled 'Computer Presentation & Video Arguments' vide click here Court Technologies IT Presentation Video Arguments
DVDs containing Video Record of DRT Conference at Indore and Chennai:- All the proceedings were video recorded and the DVDs containing the same are available. Any one desiring to have the DVDs may send through e-mail their postal address, name of the company, and if possible details of the pending DRT case or Securitisation case and the amount involved, name of concerned person and his contact details including phone nos etc. to us. During these conferences, eminent DRT experts using PowerPoint Presentation dealt with all the aspects of Bank Litigations and Borrowers Defence. The participants from all over the country were highly impressed and benefited from the knowledge thus gained.
Important Tip to Old and New Visitors:- A visit to new page Synopsis Video Interview - BS Malik, Sr. Supreme Court Advocate will be highly useful. You may take out the print and study the same. Listening to the video interview will be further useful. You may select the clips for replay for discussions with your colleagues as well as the advocates
DRT, drtsolutions, Debt Recovery Tribunal, DRT matters, DRT WS, DRT Legal Opinions, DRT Arguments, DRT Documents, Appellate DRT, Bank litigations, Securitisation, Counter-claims, NPAs Settlements, checking of bank accounts and documents etc., expertize in all these matters past 14 years being a Leading Law Firm. Legal BPO and offshore BPO is our new activity for which we have launched new web site www.usindolegal.com
Highlights:- All problems of Debt Recovery Tribunals i.e. DRT and Securitisation Act are tackled by us. People from all over the country are phoning us, then visiting and getting their problems solved. Please visit Home Page and other Pages also.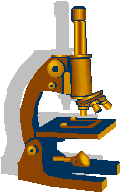 Notes on Damages - Extracts from Judgments on Law of Torts
These notes are only for information and broad knowledge of the visitors. We have the details and the references of the relevant provisions. Actual application in the drafting of the counter-claim requires in-depth knowledge and experience of law of pleadings, torts, banking and procedural laws etc. Novice application may even spoil the case. We received several cases for redrafting of the counter-claims on account of such technical legal mistakes
(Legal References and Citations will be provided to the clients only)
¨ Para–011 – relevant causes, facts and circumstances should be ascertained by the person having proper knowledge of industry, banking and law of torts.
¨ State, degree, quality, trade, or profession of the party injured, as well as of the person who did the injury are part of the relevant and material facts.
¨ Injured party is to be provided with reparation for the wrongful act.
¨ If there be any special damage which is attributable to the wrongful act that special damage must be averred and proved.
¨ Notional restitution i.e. restitution may be by award of compensation. This is specially so when the plaintiff is compensated for non-pecuniary damage such as pain and suffering.
¨ Exemplary damages if the plaintiff is injured by the oppressive, arbitrary or unconstitutional action by the executives or the servants of the Government
¨ In determining liability when causation is in issue, it has to be established like any issue relating to past event, on the balance of probabilities.
¨ Para–012 - assessment of damages, which depend upon its view as to what will happen in the future or would have happened in the future if something had not happened in the past, the court must make an estimate as to what are the chances that a particular thing will happen or would have happened and reflect those chances, whether they are more or less even, in the amount of damages which it awards
¨ Ordinary damages are awarded where it is necessary to compensate the plaintiff fairly for the injury he has in fact sustained. These are also called compensatory damages.
¨ Whatever sum is awarded, whether large or small, must afford a measure of compensation to the plaintiff with reference to actual harm sustained by him.
¨ The law does not aim at restitution but compensation, and the true test is, what sum would afford, under the circumstances of the particular case, a fair and reasonable compensation to the party wronged for the injury done to him,
¨ The plaintiff's own estimate being regarded as the maximum limit. The measure of reparation or damage for any injury should be assessed as nearly as possible at a sum of money which would put the injured party in the same position as he would have been in if he would not have sustained the injury
¨ When the plaintiff injury is aggravated by the conduct and motives of the defendant, e.g. when he has acted in a highhanded manner, wilfully or maliciously, the damages may be correspondingly increased. But the damages so increased or aggravated are really compensatory and fall in the category of ordinary damages
¨ Para–013 – Exemplary damages are awarded not to compensate the plaintiff but to punish the defendant and to deter him from similar conduct in future
¨ First category is oppressive, arbitrary or unconstitutional action of the Government or its servants - The Supreme Court has accepted the principle that oppressive, arbitrary or unconstitutional action of the Government or its servants calls for exemplary damages and this principle has been extended to a government statutory authority
¨ Para–014 - General damages are those which the law will imply in every violation of a legal right. - They need not be proved by evidence for they arise by inference of law, even though no actual pecuniary loss has been, or can be, shown.
¨ Special damage - It is employed to denote that damage arising out of the special circumstances of the case which if properly pleaded, may be super-added to the general damage which the law implies in every infringement of an absolute right. - Where an actual and positive right (apart from the damage done) has been disturbed, it is the damage done that is the wrong; and the expression " special damage," when used of this damage, denotes the actual and temporal loss which has, in fact, occurred. Such damage is called variously "express loss," "particular damage," "damage in fact," "special or particular cause of loss,"
¨ In actions brought for a public nuisance, such as the obstruction of a river or a highway, "special damage" denotes that actual and particular loss which the plaintiff must allege and prove that he has sustained beyond what is sustained by the general public, if his action is to be supported, such particular loss being, as is obvious, the cause of action.
¨ Aforesaid distinction between General Damages and Special Damages is based on the substantive law distinction between torts actionable per se and torts not actionable without actual or special damage to the plaintiff.
¨ The expression special damage in the context of pleadings, however, signifies "some special or material item of plaintiff's loss which is not an obvious consequence of the tort committed by the plaintiff and of which, therefore, the defendant should be given notice in the pleadings
¨ Para–015 - Damages resulting from the same cause of action must be recovered at one and the same time as more than one action will not lie on the same cause of action. If a person is beaten or wounded and if he sues he must sue for all his damage, past, present and future, certain and contingent. He can not maintain an action for a broken arm, and subsequently for broken rib, though he did not know of it when he commenced his first action
¨ Damages when given are taken to embrace all the injurious consequences of the wrongful act, unknown as well as known, which may arise hereafter, as well as those which have arisen, so that the right of action is satisfied by one recovery. A fresh action can not be brought unless there is both a new unlawful act and fresh damage
¨ If the same wrongful act violates two distinct rights, successive actions may be brought in respect of each of them. If a person sustains two injuries from a blow, one to his person, another to his property, as for instance, damage to his watch, there is no doubt that he can maintain two actions in respect of the one blow.
¨ For damage to goods and injury to the person although they have been occasioned by one and the same wrongful act, are infringements of different rights and give rise to distinct causes for action; and therefore the recovery in an action of compensation for the damage to the goods is no bar to an action subsequently commenced for the injury to the person.
¨ An action for malicious prosecution could be brought notwithstanding the recovery of damages in a previous action for false imprisonment arising out of the same transaction because the cause of action were perfectly distinct and different.
¨ It is necessary to distinguish between a complete cause of action which may yet produce fresh damage in the future, and a continuous cause of action from which continuous damage steadily flows. Speaking accurately, there is no such thing as a continuous cause of action; but what is called a continuous cause of action is a cause of action which arise from the repetition of acts or omission of the same kind as that for which the action was brought If once a cause of action arises, and the acts complained of are continuously repeated, the cause of action continues and goes on de die in diem
¨ Where the cause of action is of a continuing one the damage should be assessed once for all. No fresh action can be brought for any subsequent damage that may arise from that act. Not only the damage that has accrued, but also such damage, if any, as it is reasonably certain will occur in the future, should be taken into consideration
¨ Where a wrong is not actionable in itself unless it causes damage, it will seem as the action is only maintainable in respect of the damage, or not maintainable till the damage is caused , an action will lie every time a damage accrues from the wrongful act.
¨ Para-016 - The expanding knowledge of mind-body relationship in medical science has made the courts to recognize that severe physical damage to the human body and system identifiable as illness may be caused through the senses by impact of the physical events without any direct physical contact . Thus an anxiety neurosis or a reactive depression may be recognizable psychiatric illness with or without psychosomatic symptoms. Illness of this character is described by the expression "nervous shock". While damages cannot in common law be awarded for grief, distress or any other normal emotion, a claim for damages for nervous shock, in other word for a positive psychiatric illness can be made without the necessity of showing any physical injury by those who are participants in the event i.e. those who are in the actual area of danger created by the event but escape physical injury by chance or good fortune. When the plaintiff does not fall in this category or when there is no direct impact or fear of immediate personal injuries for oneself, the plaintiff has to show the necessary chain of causation in fact between his psychiatric illness and the death or injury of one or more third parties caused by the defendant's negligent or wrongful act. The plaintiff has further to show at least in a case of negligence that the psychiatric illness considered ex post facto in the light of all that has happened was reasonably foreseeable by the reasonable man which will require existence of close relationship of love and affection with the victim of the accident and close proximity in time and space with the accident or its aftermath.
¨ The Supreme Court has, however, allowed damages for mental agony in case of harrassment of the plaintiff by the officers of a public authority
¨ The House of Lords allowed the plaintiff's claim for damages for nervous shock because even though she was not at or near the scene of the accident at the time or shortly afterwards, the nervous shock suffered by her was a reasonably foreseeable consequence of defendant's negligence.
¨ Plaintiff in such cases will have to show close relationship of love and affection with the primary victim and also that his proximity to the accident was sufficiently close in time and space. So plaintiffs who suffered nervous shock when disaster In a football match was televised live and in news bulletins but without depicting the sufferings or dying of recognizable individuals, were held not entitled to damages.
¨ Though directly involved in a motor accident remained unhurt but suffered a psychiatric disease with which he had earlier suffered but which was then in remission. The injury which the plaintiff suffered as a result of the accident was not foreseeable in a person of ordinary fortitude but as a personal injury of physical harm (which the plaintiff did not suffer) was foreseeable the plaintiff succeeded in recovering damages.
¨ Para-017 - (1) In cases involving nervous shock, it is essential to distinguish between primary victim and secondary victims (2) In claim by secondary victims the law insists on certain control mechanisms, in order as a matter of policy to limit the number of potential claimants. Thus the defendant will not be liable unless psychiatric injury is foreseeable in a person of normal fortitude. These control mechanisms have no place when the plaintiff is the primary victim (3) In claims by the secondary victims, it may be legitimate to use hindsight in order to be able to apply the test of reasonable foreseeability at all. Hindsight , however, has no part to play when the plaintiff is the primary victim (4)whether the defendant can reasonably foresee that his conduct will expose the plaintiff to the risk of personal injury, whether physical or psychiatric. If the answer is yes, then the duty of care is established even though physical injury does not in fact, occur. There is no justification for regarding physical and psychiatric injury as different 'kinds of damage'.
¨ Held that damages for nervous shock were not limited to psychiatric damage resulting from witnessing personal injury caused by defendant's negligence but could be recovered where the plaintiff witnessed destruction of his property caused by the defendants' negligence e.g. in starting a fire, provided that the psychiatric damage was reasonably foreseeable consequences
¨ Motor lorry in running condition and unattended, started on its own, woman at the bend, children ahead, she was informed that one of the children was injured. In consequece of her fright and anxiety she suffered a nervous shock which eventually caused her death. In an action by husband under the Fatal Accident Act, it was held that, on the assumption that the shock was caused by what the woman saw with her own eyes as distinguished from what she was told by bystanders, the plaintiff was entitled to recover, notwithstanding, that the shock was brought about by fear for her children's safety and not by fear for her own
¨ Shock caused by apprehension of injury // .. The Madras High Court stated that the body is controlled by its nervous system and if by reason of an acute shock to the nervous system the activities of the body are impaired and it is incapacitated from functioning normally, there is clear " bodily injury " and an insurance company cannot seek to evade liability for damages for such nervous shock on the strength of a clause in the policy which makes the company legally liable to pay in respect of death or " bodily injury " to any person. But it is only shock of such description which can be measured by direct consequences on bodily activity which can form the basis for an action in damages.
¨ Shock caused by false news – joke – falsely represented to the plaintiff that her husband met with a serious accident – broken legs – by reason of this misrepresentation, plaintiff suffered a violent nervous shock, was made seriously ill, her hair turned white, her life in great danger, had to incur expenditure on medical treatment – held defendant liable
¨ Shock caused by threats – defendants two detectives including one being assistant – plaintiff maid servant – assistant induced the plaintiff to show him the letters, endeavored to persuade the plaintiff by false statement. and threats, as a result, plaintiff fell ill from a nervous shock. In an action by the plaintiff against the defendant for damages, it was held that the assistant was acting within the scope of his employment and that both the defendants were liable
¨ Para-018 - Shock to feelings – funeral – mourners – tramcar negligently driven by a servant of defendants, violently collided with the hearse, damaged the hearse and caused the coffins to be overturned, mourners, relatives of the dead suffered severe mental shock – held that mourners were entitled to recover damages for mental shock in an action brought by them for negligence against the defendants, although there was no apprehension, or actual sight, of injury to a human being
¨ motor cyclist negligently driving – accident – killed – pregnant wife, suffered fright resulting in severe nervous shock – held that the duty of the motor cyclist on the public road to other persons using it was to drive with such reasonable care as would avoid the risk of injury (including injury by shock although no direct impact occurred) to such persons as he could reasonably foresee might be injured by his failure to exercise that care; and that the plaintiff was not within the area of potential danger arising as the result of his negligence and accordingly, he owed no duty to her and was not guilty of negligence in relation to her.
¨ reasoning – " the driver of a car or vehicle even though careless is entitled to assume that the ordinary frequenter of the streets has sufficient fortitude to endure such incidence as may from time to time to occur in them, including the noise of a collision and the sight of injury to others, and is not to be considered negligent towards one who does not possess the customary apathy.
¨ Personal injury may cause (a) non-pecuniary as well as (b) pecuniary loss to the plaintiff. Non-pecuniary loss may cover the following heads of damage : (i) Pain and suffering (ii) loss of amenities and (iii) loss of expectation of life. Pecuniary loss may cover the following : (i) consequential expenses: (ii) cost of care: and (iii) loss of earnings.
¨ Presumption medical surveillance, when a person is exposed to a toxic substance, having regard to long latency period of toxic injuries, is an admissible head of compensation
¨ The earlier practice was to make a global award without indicating the sums under different heads - But the current practice is to item wise the award at least broadly
¨ But at the end, the judge should look at the total figure in the round , so as to be able to cure any overlapping or other source of error.
¨ Para-019 - For, "the separate items, which together constitute a total award of damages are inter-related. They are the parts of the whole, which must be fair and reasonable
¨ The determination of the quantum may require a test as to what contemporary society would deem to be a fair sum such as would allow the wrong doer to hold up his head among his neighbors and say with their approval that he has done the fair thing - Or, in other words what a Lok Adalat would award in a similar case.
¨ The amount awarded must be liberal and not niggardly since the law values life and limb in a free society in generous scales
¨ All this only means that the amount awarded must be fair and reasonable by accepted legal standards - And all elements requiring consideration must be viewed with objective standards
¨ Pain and suffering consequential to injury inflicted on the plaintiff is a proper head of damage for which the defendant must compensate the plaintiff. It will include pain attributable to medical treatment for the injury. The amount of compensation will vary with the intensity of pain and suffering of the plaintiff. So, if the plaintiff after receiving the injury becomes wholly unconscious or is otherwise unable to experience the pain, he gets no compensation under this head, however serious the injury may be.
¨ Loss of amenities is a separate head of damage and covers deprivation of ordinary experiences and enjoyment of life. For example, if the plaintiff is deprived of his ability to play games which he used to play before the injury, he would be entitled to damages under this head.
¨ The important distinction between the head of pain and suffering and loss of amenities is this that the fact of unconsciousness deprives the plaintiff of any damages under the former head but not so under the latter. So, a plaintiff who is totally unconscious due to the injury will not receive any damages under this head pain and suffering but may yet receive substantial damages under the head loss of amenities
¨ The importance distinction between the head of pain and suffering and loss of amenities is this that the fact of unconsciousness deprives the plaintiff of any damages under the former head but not so under the latter. So, a plaintiff who is totally unconscious due to the injury will not receive any damages under this head pain and suffering but may yet receive substantial damages under the head loss of amenities - Speaking generally the Court awards a lump sum as damages covering both the heads
¨ Loss of expectation of life is a separate head of damage when a normal expectation of life is shortened as a result of the injury
¨ Para-020 - Medical evidence is generally required to prove this though caution is necessary before accepting the evidence of medical men as such evidence is necessarily speculative. Damages under this head are assessed by putting a money value on the prospective balance of happiness in the years that the injured might have otherwise lived and having regard to the uncertainties of life and difficulties in assessment very moderate sums are awarded - It may be mentioned here that suffering experienced by the plaintiff from the awareness that his life expectancy has been shortened will fall under the head " pain and suffering " and not under the head "loss of expectation of life" Quantification of damages for non-pecuniary damage such as pain and sufferings and loss of amenities presents great difficulties. The Court can not restore a person to the state of health which he enjoyed before he suffered a serious injury to his body or brain. The Court can award only reasonable compensation to the plaintiff for his sufferings and assessment of which is essentially a guess work. To bring about a degree of uniformity and predictability, the courts have evolved certain rules The task of assessment of damages for non-pecuniary damage in personal injury actions is a difficult one, for human suffering resulting from any serious bodily injury cannot from its very nature be valued in terms of money having regard to the injury and the damage resulting from it. In the process of application, the wide discretion that the courts exercise in making awards of compensation, like any other judicial discretion, has channelized itself into set of rules. These rules are (1) The amount of compensation awarded must be reasonable and must be assessed with moderation; (2) Regard must be had to awards made in comparable cases, and (3) The sums awarded must to a considerable extent be conventional. It is only by adherence to these self imposed rules that the courts can decide like cases in like manner and bring about a measure of predictability of their awards. These considerations are of great importance if administration of justice in this field is to command the respect of the community. "
¨ Referring to non-economic loss in personal injury actions, the House of Lords in the same context observed : " Such loss is not susceptible of measurement in money. Any figure at which the assessor of damage arrives cannot be other than artificial and, if the aim is that justice meted out to all litigants should be even-handed instead of depending on idiosyncrasies of the assessor, whether jury or judge, the figure must be basically a conventional figure derived from experience and from awards in comparable cases
¨ Before cases can be used as comparable cases, they must bear a reasonable measure of similarity, " it is necessary to ensure that in main essentials, the facts of one case must bear comparison with the facts of another before any comparison between the awards in the respective cases can fairly or profitably be made
¨ Further, in taking assistance from earlier awards, the Courts should remain conscious of the fall in the value of currency . Indeed the conventional sums awarded for pain, suffering and loss of amenities should be periodically reassessed to keep pace with inflation so that they do not lose contact with reality and may serve as guide in other cases for similar injuries
¨ Para-021 - The House of Lords observed that an award for pain, suffering and loss of amenities was dependent on a most general way on the movement of money values and though in times of inflation there will be tendency for conventional awards to increase, the requirement of law will met if the sum awarded is a substantial sum in the context of current money values.
¨ As regards, an award for loss of expectation of life, there is comparatively much less scope for increase with the decrease in money value; an increase, if at all, will be justified only to prevent the conventional becoming the contemptible
¨ It has also been held that award of general damages for pain and suffering is not related to the status of the plaintiff and sufferings of a rich man is not more acute than the pain and suffering of a poor riff-raff.
¨ The plaintiff is obviously entitled to the expenses consequential to the injury. This item will include expenses for taking to hospital, medicines, treatment, fees, cost of care, - serious injuries make person invalid for years and even for life – cost of future care
¨ Plaintiff can recover value of nursing by wife, parents and relatives
¨ Damages are awarded in such cases on the principle that the plaintiff's loss is the existence of the need for those services. – fair and reasonable cost of supplying those need – If provider of such services gave up paid work or otherwise incurred loss of earnings and also underwent incidental expenses to look after him, the plaintiff can recover as a special damage a specified amount upto the date of trial which is equivalent to the loss of third party – proper and reasonable cost of supplying those needs – past and future financial value of the voluntary service
¨ Injured plaintiff can recover the reasonable value of gratuitous services rendered to him by way of voluntary care by a member of his family - Loss of earnings constitute an important pecuniary loss for which damages are allowed. There are two fundamental principles in assessing damages for loss of earnings. - The first principle is that damages are compensatory and intended, so far as money can, to put the plaintiff in the same financial position as if the accident had never happened. - The second principle is that it is no concern of the tort-feasor how the injured plaintiff chooses to dispose his earnings .
¨ As an application of the first principle, damages for loss of earnings are to be assessed at the net sum that would be available to the plaintiff after discharging his liability for tax rather than his gross earnings before deduction of tax.
¨ Para-022 - Damages for future loss of earnings, if it is likely to continue for a number of years or for the entire working life of the plaintiff, are assessed by the multiplicand multiplier method
¨ multiplicand is selected by estimating yearly loss of income after making allowance for expenses, if any, including taxes, required for earning the same
¨ selection of multiplier takes into account the accelerated receipt of the entire amount in a lump sum and vicissitudes of life - multiplier is, therefore, much less than the estimated period of future loss of earnings. When life expectancy of the plaintiff stands reduced as a consequence of the injury, he is entitled to claim compensation for loss of earnings of the lost years i.e. for the years he would have lived had he not suffered the injury - But in case of children of tender years, the assessment being highly speculative, damage for loss of earnings for lost years will not be allowed
¨ But as the plaintiff is not expected to live during the lost years, in selecting the multiplicand for this period, allowance must be made for the living expenses of the plaintiff by deducing the same from the estimated yearly income.
¨ This allowance or deduction will be in addition to the allowance or deduction made for the expenses, if any, required for making yearly income. When a plaintiff is incapacitated but without affecting his life expectancy and is allowed both, cost of care and loss of earnings, his living expenses would be deducted from cost of care to avoid duplication
¨ Cost of care is not allowed for lost years and hence there is no question of duplication when damages for loss of earnings are allowed for lost years, but as already seen, in assessing these damages, living expenses are deducted as the plaintiff is not expected to live during these years
¨ Damages are assessed with reference to the value of the currency on the date of the judgment and no notice is taken of future inflation
¨ But the selection of the number of years of purchase that is the multiplier is on the basis that the amount allowed as damages will be invested at the interest rate of 4 to 5 per cent and yearly interest supplemented by drawing on capital will yield the annual loss of income for the entire period for which loss of earnings are allowed and after the end of that period will stand exhausted. If it were assumed that the amount allowed as damages will be invested at the current rate of interest, the multiplier would be much less than what is usually allowed and so will consequently be the damages. The selection of the multiplier with reference to interest rate of 4 to 5 per cent thus covers the contingency of future inflation or fall in money value The date of trial is the appropriate date on which to determine (a) the actual loss of earnings upto that date and (b) the future loss of earnings based on a multiplicand and multiplier and ascertained from the facts as they are at that date - In fatal accident cases multiplier is selected with reference to the date of death
¨ Para-023 - Normally the Courts adopt a multiplier of 15 or 16 treating 18 as the maximum
¨ A conventional multiplier selected with reference to interest rate of 4 to 5 percent is not to be further increased to allow for higher tax payable on income from large award and it should be assumed that the multiplier so selected will take care of not only future inflation but future incidence of taxation
¨ Further a conventional multiplier selected by the trial court should not be lightly interfered with by the appellate court by reference to actual calculation
¨ Damages for loss of earnings are also allowed to incapacitated children who at the time of the accident had not yet started to earn.
¨ In assessing damages for loss of earning capacity, that is to say, damages which are intended to compensate the plaintiff for his handicap in the labour market resulting from his injury, the award is necessarily speculative but there is no such thing as a conventional approach
¨ In each case the court has to do its best to assess the plaintiff's handicap as an existing disability, by reference to what may happen in the future. In this case the plaintiff suffered a fracture of the ankle joint. The employer of his gave him the old job of driving heavy vehicles. The medical opinion was that the plaintiff will have to give up the job after 5-10 years. The plaintiff was awarded 5 years' salary as damages for loss of earning capacity.
¨ In England as also in India, interest is allowed on damages awarded. In England interest on non-pecuniary loss is allowed at the conventional rate of 2% from the date of writ to the date of judgment
¨ Interest is also allowed on pretrial pecuniary loss but no interest is allowed on future pecuniary loss
¨ In India, the practice is to allow interest from the date of suit or claim application.
¨ In a fatal accident case, interest was allowed on the total award, as finally increased in appeal, from the date of the claim application at the rate of 12%.
¨ The current practice in India seems to be to allow interest at the rate of 9 to 12% from the date of application on the amount of compensation finally awarded - But the Karnataka High Court prefers a rate of 6% on the amount awarded from the date of claim application
¨ Para-024 If a chattel be lost or destroyed by a wrongful act of the defendant, the measure of damage is the value of the chattel, but if the chattel be only injured, then the depreciating in its value is the measure, with an extra allowance for the loss of the use of the chattel while it is being repaired or replaced.
¨ A person to whom a wrong is done is entitled to full compensation for restoring the thing damaged to its original condition. This applies equally to a private person as to a Corporation or trustee. It this is called restitution, a Corporation as well as private person would be entitled to it, if by restitution is meant complete reconstruction irrespective of the damage done, then neither a private person nor a Corporation or a trustee is entitled to complete reconstruction irrespective of the damage done
¨ It has been further held that when a plaintiff is permanently deprived of his goods by deceipt of the defendant, the measure of damage is the same as in conversion viz. the full market value of the goods and not the cost of replacing or producing them which may be less than the market value
¨ The weight of authority, however, now seems to be that the plaintiff is entitled to damages also for loss of use of his chattel.
¨ The basic principle governing the measure of damages for damage to property in tort as well as in contract is restitutio in integram. But the application of this principle works differently in different circumstances. Whether the assessment of damages should be on the basis of dimunition in value or the cost of reinstatement or some other basis depends on the facts of each case. The question to be considered is: what is reasonable and fair under the circumstances to put the plaintiff so far as the money can, in the same position as he would have held had the tort not occurred.
¨ So when income earning premises such as a factory are seriously damaged or destroyed beyond repair, the plaintiff may be awarded the cost of reconstruction or acquisition of new premises, including cost of replacing the destroyed machinery by new machinery, if that is the only way for the plaintiff to carry on the business and to mitigate the loss of profit.
¨ It would not be open for the defendant that the plaintiff to complain that the plaintiff is being given new for the old.
¨ In India, there are no corresponding statute or statutory rules for interim damages. The High Court of Madhya Pradesh has, however, held that interim payment can be applied as principles of justice, equity and good conscience.
¨ It was on this basis that the High Court allowed interim payment of Rs 250 crores in a suit on behalf of Bhopal gas victims and their dependents against the Union Carbide Corporation.
¨ Para-025 - The measure of damages or test by which the amount of damages is to be ascertained is, in general, the same both in contract and in tort, with these distinctions :- (1) The intention with which a contract is broken is perfectly immaterial whereas the intention with which a tort is committed may fairly be considered by the Court in assessing the amount of damages. In actions of contract, evidence of malicious motive is not admissible, in those of tort, it is. Thus, in an action for throwing poisoned barley upon the plaintiff's premises in order to poison the poultry, the Court took into account the malicious intention of the defendant in awarding damages. In case of contract, damages are only compensation: of tort to the property, they are generally the same. Injuries to the property are only visited with damages proportional in the actual pecuniary loss sustained, where damage, pecuniary or estimable in money, is the gist of action. But when absolute rights are infringed, a plaintiff is awarded nominal damages not because he has lost anything but because his rights are absolute. Where the injury is to the person, or feelings, and the facts disclose fraud, malice, violence, cruelty, or insult the injury is aggravated and the plaintiff gets aggravated damages but they bear no proportion to the actual loss sustained by the plaintiff. Exemplary damages are also allowed in a tort action against the state or its officers when the action complained of is oppressive, arbitrary or unconstitutional. But exemplary damages cannot be recovered for a breach of contract, except in an action for breach of promise of marriage.
¨ All persons who aid, or counsel, or direct or join in the committal of wrongful act, are joint tort-feasors.
¨ Every man has a right to have his reputation preserved inviolate. The right of reputation is acknowledged as an inherent general right of every person. It is a jus in rem, a right good against all the world. A man's reputation is his property, more valuable than other property.
¨ Good name is rather to be chosen than great riches – degree of suffering occasioned by loss of character and compare it with that occasioned by loss of property, the amount of former injury far exceeds that of the latter
¨ Para-026 - Law of defamation like many other branches of law of torts provides for balancing of interests. – competing interest, interest in reputation and freedom of speech.- wrong of defamation protects reputation and defence to the wrong i.e. truth and privilege protect the freedom of speech. Many people in England feel that the present law of defamation gives too much protection to reputation and imposes too great a restriction on the freedom of speech.
¨ The wrong of defamation may be committed by way of either by way of writing or its equivalent , or by way of speech. – term 'libel' is used for former and 'Slander' for the latter
¨ A learned judge of MP High Court holds that there may be a hybrid type of defamation not falling within the recognized categories of libel and slander. In that case it was held that the bridegroom and his father in refusing to take the bride to their home after marriage in full gaze of the guests committed the tort of defamation and damage could be awarded for loss of reputation.
¨ Malicious prosecution is malicious institution against another of unsuccessful criminal, bankruptcy or liquidation proceedings without reasonable or probable cause. This tort balances two competing principles, namely the freedom that every person should have in bringing criminals to justice and the need for restraining false accusation against innocent persons.
¨ The foundation of the action lies in abuse of the process of the Court by wrongfully setting the law in motion and it is designed to discourage the perversion of the machinery of justice for an improper purpose.
¨ In an action for malicious prosecution plaintiff must prove: (1) That he was prosecuted by the defendant, (2) proceedings complained of terminated in favour of plaintiff if from their nature they were capable of so terminating, (3) prosecution was instituted against him without any reasonable or probable cause, (4) prosecution was instituted with a malicious intention, that is, not with the mere intention of carrying the law into effect, but with an intention which was wrongful in point of fact, (5) he has suffered damage to his reputation or to the safety of person, or to the security of his property
¨ An action will not lie for maliciously and without reasonable and probable cause instituting an ordinary suit.
¨ To put into force the process of law maliciously and without any reasonable and probable cause is wrongful; and, if thereby another is prejudiced in property or person, there is that conjunction of injury and loss for which an action will lie.
¨ The tort of malicious legal process differs from malicious prosecution in that the legal process taken against a plaintiff is short of prosecution, i.e. when a process is obtained for arrest of the plaintiff or for attachment of his property.
¨ Para-027 - Ingredients to be proved are same as in malicious prosecution except that damage to person or property must be established.
¨ Though the limits of the tort of misfeasance in public office have been considered only a few English cases, there is no doubt that the tort is well established.
¨ The tort will also be committed, in the absence of malice, if the public officer knew both that what he was doing was invalid and that it will injure the plaintiff.
¨ The tort is capable of being committed by a corporate body e.g. a city council
¨ The act complained of must be one which the officer or authority was clothed
¨ But it is not necessary that the power exercised must have a statutory origin and a malicious exercise of a power under a contract may give rise to the tort; the reason being that whatever may be the source of power, a public officer or authority must act in public good and the essence of the tort is that some one holding public office has mis-conducted himself by purporting to exercise powers, which were conferred on him for the benefit of the public, either with intent to injure another or with the knowledge that he was acting ultra vires.
¨ The legal propositions set out above were not dissented by the House of Lords - though the Court of Appeal's decision in Swansea City Council's case was overruled on facts. Indeed the House of Lords approved that a local authority can be sued for misfeasance in a public office even when it is exercising it power under a contract
¨ The tort of misfeasance in public office has been accepted by the Supreme Court and it has been held that when an officer of the government or a public authority acts maliciously or oppressively causing harassment and agony to the plaintiff, the officer is personally liable for payment of compensation.
¨ It has been reiterated that a Government officer may be held liable in tort; if in the discharge of his official administrative duties, he acts maliciously or with oblique motive or mala fide. The Supreme Court in a public interest petition under Article 32 of the Constitution set aside the allotment of petrol pumps to fifteen persons made by a central minister from the discretionary quota on the ground that the discretion was mala fide exercised. Supreme Court further issued notice to the minister to show cause why he should not be held personally liable to pay damages for his mala fide action on the ground that his action amounted to the tort of misfeasance in public office. Elaborating the nature and ambit of this tort the Court observed; " public servants may be liable in damages for malicious, deliberate or injurious wrong doing. According to Wade ' there is thus a tort which has been called misfeasance in public office and which includes malacious abuse of power, deliberate maladministration and perhaps also other unlawful acts causing injury. With the change in socio-economic outlook, the public servants are being entrusted with more and more discretionary powers even in the field of distribution of government wealth in various forms. We take it to be perfectly clear, that if a public servant abuses his office either an act of omission or commission and the consequences of that is injury to an individual or loss of public property, an action may be maintained against such public servant. No public servant can say that ' you may set aside an order on the ground of mala fide but you cannot hold me personally liable'. No public servant can arrogate to himself the power to act in a manner which is arbitrary ".
¨ Para-028 -The Court has also elaborated as to what is 'Government Wealth'. According to the Court it will include " allotment of plots, houses, petrol pumps, gas agencies, mineral lease contracts, quotas and licenses etc."
¨ After cause was shown by the minister, he was ordered to pay Rs 50 lacs as exemplary damages to the Government exchequer on the following reasoning: Since the property with which the Minister was dealing was public property, the Government which is by the people has to be compensated.
¨ The Supreme Court held that exemplary damages can be awarded fo oppressive, arbitrary and unconstitutional action by the servants of the Government
¨ In another case where another central minister was found to have arbitrarily allotted 52 shops/stalls similar view was taken. She was found guilty of misfeasance in public office and was asked to show cause why exemplary damages be not awarded against her. The Court was conscious that in cases where damages were allowed in tort for misfeasance in office there was injury to third party who sued for damages but the Court observed: "The fact that there is no injury to a third person in the present case is not enough to make the aforesaid principles nonapplicable in as much as there was injury to the high principle in public law that a public functionary has to use the power for bona fide purpose and in a transparent manner. After cause was shown, the minister was directed to pay sixty lacs as exemplary damages to the Government Exchequer on the same reasoning as in the earlier case that since the property with which she was dealing was public property, the Government which is by the people has to be compensated.
¨ The right of action for the injury against the wrong-doer vests in the person injured
¨ Para-029 - It is a violation of a legal right to interfere with contractual relations recognized by law if there be no sufficient justification for interference.
¨ Interference with the performance of a contract is an actionable wrong unless there be justification for interfering with the legal right
¨ The tort of intimidation means that when A threatens to do some unlawful act intentionally causing B to do or refrain from doing some act resulting in damage to himself or to a third person C, A is liable to pay damages in an action by B or C as the case may be . The threat by A must relate to the doing of some unlawful act.
¨ A conspiracy is an unlawful combination of two or more persons to do that which is contrary to law, or to do that which is harmful towards another person or to carry out an object not in itself unlawful by unlawful means
¨ It may consist in the agreement of two or more to do an unlawful act or to do a lawful act by unlawful means
¨ In such a proceeding it is necessary for the plaintiff to prove a design, common to the defendant and to others, to damage the plaintiff, without just cause of excuse
¨ But what is more important, it may also consist in the agreement of two or more persons to do some act, not in itself unlawful if done by one person alone, with the predominant purpose of causing harm to another
¨ In other words if there is a combination of persons whose purpose is to harm another person, for example, by causing him economic loss, this purpose itself renders unlawful in civil law acts which would otherwise be lawful.
¨ English law – A combination may make oppressive or dangerous that which if it proceeded only from a single person should be otherwise.- In India, the SC, however, proceeded to apply the English law and accepted the definition of conspiracy as given in Salmond (15th edition p. 513) "a combination willfully to do an act causing damage to a man in his trade or other interests is unlawful if damage in fact is caused is actionable as a conspiracy"
¨ The tort of conspiracy necessarily involves adherence to and affirmation of the object of the combination being infliction of damage or destruction on the plaintiff
¨ Even when there are mixed motives, liability will depend on ascertaining which is the predominent object or the true motive or the real purpose of the defendant
¨ Briefly stated the tort of conspiracy can be divided into two classes (1) Where the dominant purpose is to injure the third party though the means employed are not themselves unlawful (2) Where the means employed are by themselves unlawful // Details in further pages
¨ Para-030 - Tort affecting immovable property are either by disturbance or usurpation of the right to hold or possess it, whether such disturbance or usurpation be present or in expectation (e.g. trespass, dispossession) or by actual physical damage to the property (e.g. waste) or by interference with, or impairing of, the enjoyment of It (i.e. nuisance)
¨ Trespass in its widest sense, signifies any transgression or offence against the law of nature, of society, or of the country, whether relating to a man's person or to his property
¨ Once a matter becomes a matter of public records, including court records, the right to privacy no longer subsists and it becomes a legitimate subject for comment by press and media among others to decency in respect of females and possibly also to what may be necessary for protection of children
¨ Trespass to goods is an unlawful disturbance of possession of the goods by seizure of removal or by a direct act causing damage to the goods
¨ A trespass to goods is actionable per se without any proof of actual damage
¨ It seems now that having regard to the recent cases dealing with trespass to person which require that intention or negligence must be proved by the plaintiff, the same view is likely to be taken in actions for trespass to goods
¨ The wrongful attachment by itself amounts to trespass to goods and is actionable. The gist of the action is the wrongful attachment and the plaintiff whose property is wrongfully attached before judgement is entitled to damages even though he has failed to prove special damage
¨ Improper obtaining of injunction which restrains the plaintiff to exercise his lawful rights over his goods may amount to trespass even without proof of malice or want of reasonable or probable cause
¨ Para-031 - Negligence is the breach of a duty caused by omission to do something which a reasonable man, guided by those considerations which ordinarily regulate the conduct of human affairs would do, or doing something which a prudent and reasonable man would not do.
¨ Actionable negligence consist in the neglect of the use of ordinary care or skill towards a person to whom the defendant owes the duty of observing ordinary care and skill by which neglect the plaintiff has suffered injury in his person or property
¨ According to Winfield, " negligence as a tort is the breach of legal duty to take care which results in damage, undesired by the defendant to the plaintiff."
Note :- The above is just a brief of the principles of damages based on the law of torts. We have an expertise in this field with full legal references. For the first time in the country, we have applied this law in banking and DRT matters. We have the total grasp of the relevant and material facts about banking, industries and finance in light of this law . With such mastery of facts and law, we are able to study the DRT cases and prepare the draft of pleadings for the counter-claim. We need only the documents. Personal discussions are not necessary but if the parties desire, they are welcome for the discussions. In all DRT matters, we can provide consultancy even on phone. We also conduct arguments in important cases in DRT and ADRT.
Video CD containing Interview of Mr. B.S. Malik, the Supreme Court Advocate as well as Our Client available from us:- This video interview will be immensely useful to industrialists, borrowers, guarantors and bank litigants in DRTs.
Our Client files damage suit of Rs. 1825 Crores against a bank and a financial institution in Chandigarh:- Our Client, an eminent Supreme Court Advocate (practice more than 25 years in Supreme Court) has filed a damage suit of Rs. 1825 Crores in Chandigarh on 13.01.05 against a bank and a financial institution. The said damage suit was drafted by us and it runs in 118 pages having documents of 537 pages. In a video interview lasting more than 30 minutes on 23.01.05, the said Mr. Malik appreciated our legal concepts, our drafting and our knowledge and experience about application of law of torts to banking, industrial sickness, drt, counter-claim, securitisation act and calculations of damages.
Our Computer Cell for checking of Accounts has started functioning:- Our Accounts Cell headed by an ex-Bank auditor (experience 38 years) has started functioning. You get your entire account checked up and certified by him. Invariably in all cases, the accounts filed by the banks are defective and illegal and thus the very debt due for the purpose of DRT and Securitisation becomes questionable requiring rework and refiling, a difficult task for the banks and financial institutions. Please contact us for the details and charges through e-mail ramkishan@drtsolutions.com (24.10.05)